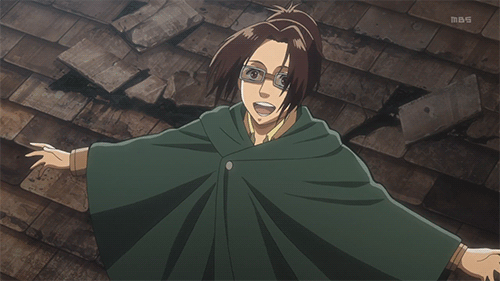 yes ... cringe i know
MAY CONTAIN SPOILERS FOR AOT


HANJI NEN RERELEASE

PRAYER CIRCLE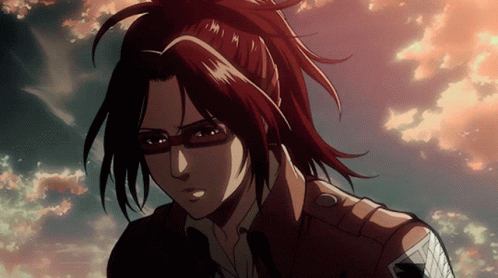 | | |
| --- | --- |
| Name | ハンジ・ゾエ |
| Birthday | September 5th |
| Height | 170 cm |
| Weight | 60 kg |
NOTES ....

‣yes im a shamed aot fan..not trying to get into a debate here cuz im capable of thinking critically i just LOVE THIS FREAK!
‣ if i don't already make it pain-fully obvious.. i think they're trans.....its hard to explain how i view their identity without talking about binary gender unfortunately...basic-ally fem hange or nb hange with fem body...BORINNGGGGG overused corny tomato tomato........i get their gender is up to interpertation by the viewer offically but it's only really WIT studio that really pushed the fem hanji angle and i think the offical art/MAPPA/manga do a better job at depicting them as a lot more androgynous or masc... WHICH IS MY FAVV!!!!!!!!!! ofc any interpertation of hanji that isn't 'cis woman' is great... im happy.. i just have my own version.
‣not into levihan or whatever the fuck i just think theyre besties and needed to retire and live on a ranch or something together cuz chapter 126 destroyed my life and i think about it every day.......
art creds in alts! 3bg credit | go back